Login
Log in if you have an account
Register
Having an account with us will allow you to check out faster in the future, store multiple addresses, view and track your orders in your account, and more.
Create an account
Brand Spotlight | Dreamers Supply Co
30 Dec 2022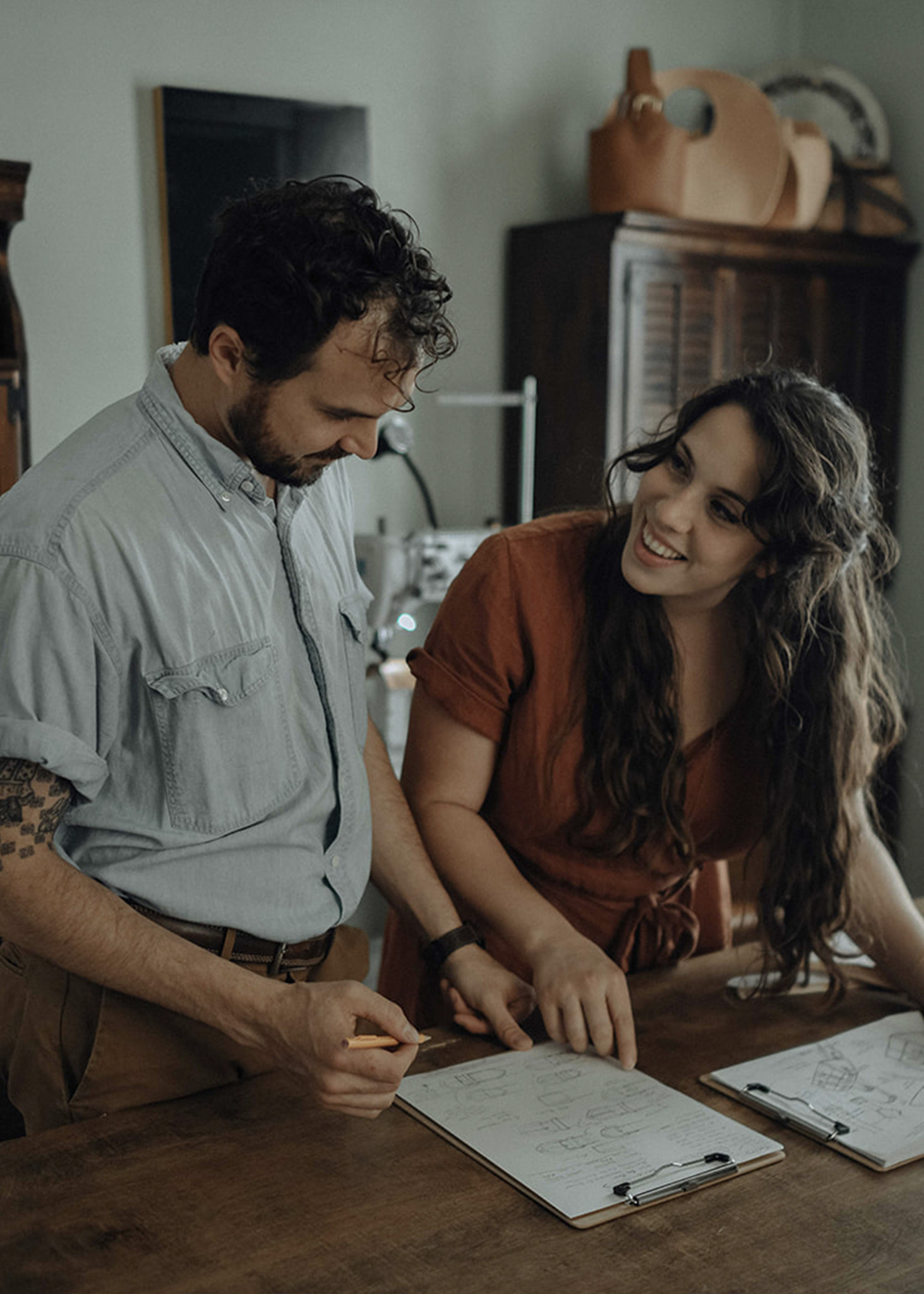 Dreamers Supply Co. is a story of two ambitious dreamers falling wildly in love, seeking to create space for their art as well as to equip and inspire their fellow creatives. While Alan focuses on the intricate craft of accessory design and leather working, Kaitlin takes the route of whimsical, accessible illustration.
A legacy born of the desire to foster community wherever they roam.
Their formative years were spent traveling around the world, stepping onstage, collecting fragments of history and brushstrokes of culture as they challenged one another to constantly expand their horizons and see what lay on the other side.
One such challenge arrived after graduating from Savannah College of Art and Design together in 2016—one that would lead them to take the leap and found Dreamers together in 2018.
A summer atelier program in the south of France offered the Slatterys a chance to absorb French culture for the first time, and steep its lessons into their craft. What came out was a collection of leather handbags touched by Old World technique, fitted with brocante hardware, that promised to serve both style and functionality as any Provençal local would demand.
Hand-cut and stitched from thoughtful designs that draw inspiration from the Renaissance, French architecture, and a touch of American nobility, Alan's handbags have continued to expand and develop along this same cornerstone philosophy.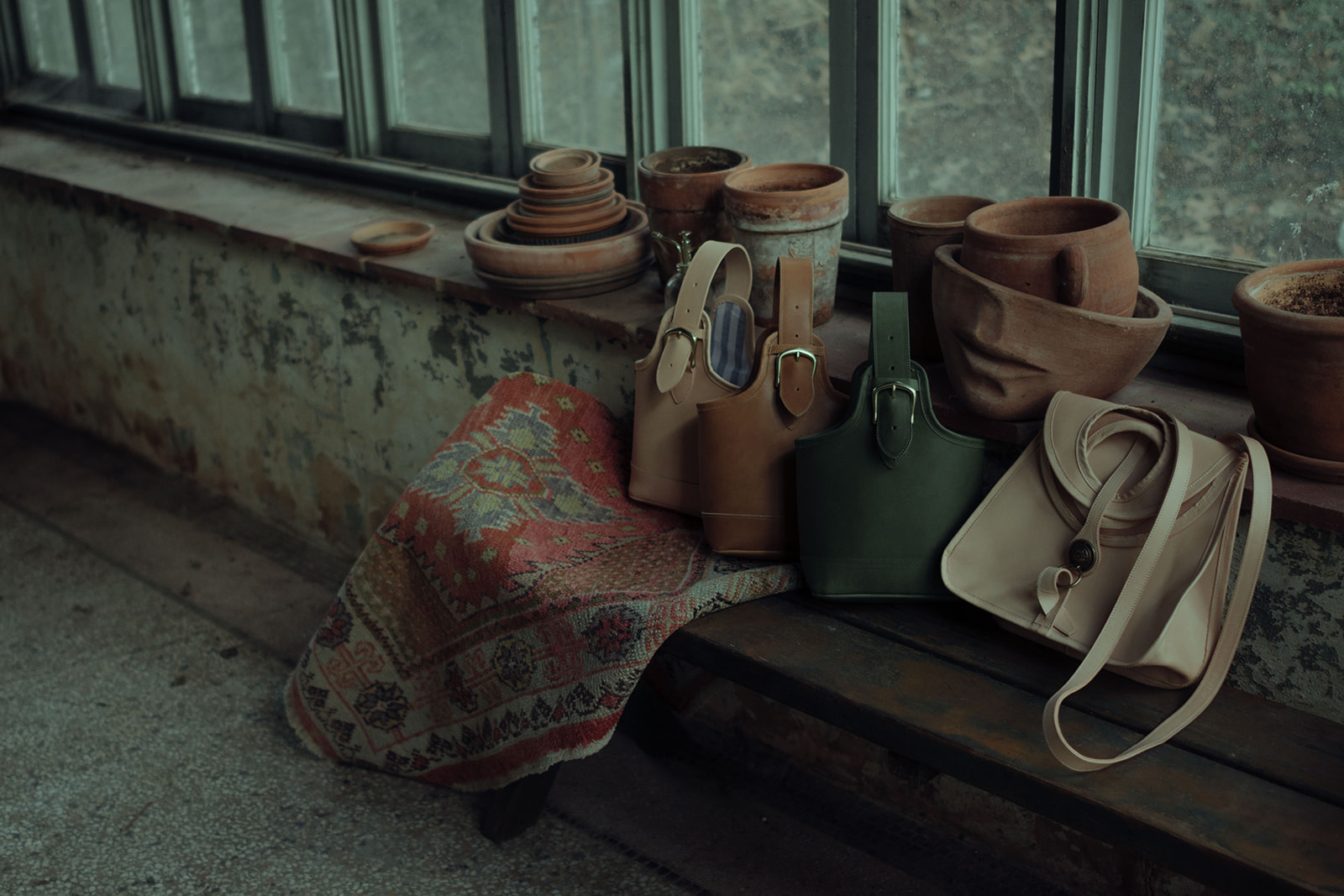 Provence and its eternal sun touched Kaitlin's illustrations in a myriad of color and light, leading her to incorporate brilliant poppies and leisurely-paced snails into her work alongside serpents, dragonflies, sunflowers, and lavender sprigs. 
An ever-growing collection of stationery, art prints, silk scarves, and more.
Since returning to establish their studio, each Dreamers design has stemmed from a new life challenge, a moment of captivated interest in a painting or period film, or a childhood memory rediscovered as they had two little dreamers of their own. 
LYRA HAIRPIN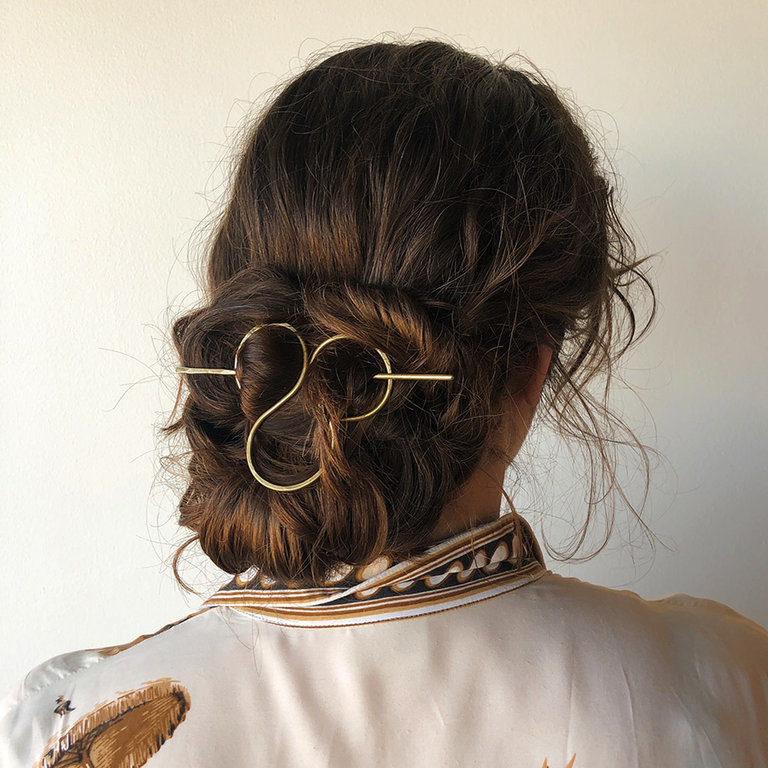 In the days after their first child was born, Alan took hammer to metal and fashioned this delicate hairpin for Kaitlin who'd wanted to feel like a woman—une femme—again. Crafted of brass sturdy enough to hold its shape yet flexible enough to sustain a day-long hold on hair, the Lyra has since become one of Dreamers Supply Co's most popular designs.
The original handbag trio of the Dreamers Tote, Amelie, and Demi-Lune paved the path for more designs in the following years that served date nights and outings with friends—always crafted with the same techniques and leather sourced out of intimate connections with small tanneries across Europe.
 THE PETITE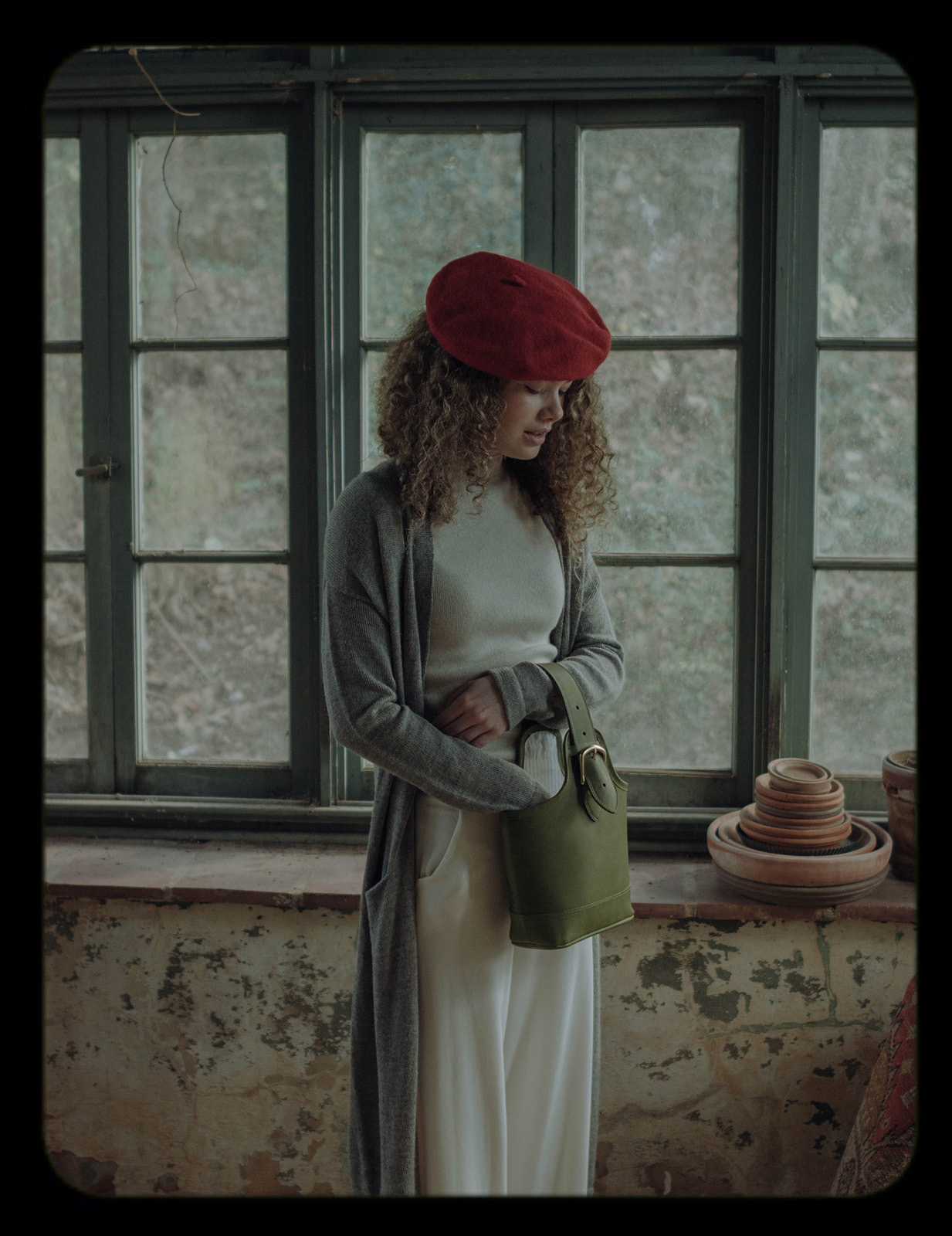 And once more, just in time to test out their latest design, all four Dreamers returned to France to draw fresh from the well of inspiration, and forge new paths yet to be explored.
RUE BELT BAG
A sophisticated, Italian leather pouch meant to be worn sur la rue (on the street) either slung around the hips or belted across one shoulder. Crafted by hand in a variety of colors—an instant favorite for the wandering soul.
All links may be found by clicking through images.
Explore the full collection here!
Leave a comment